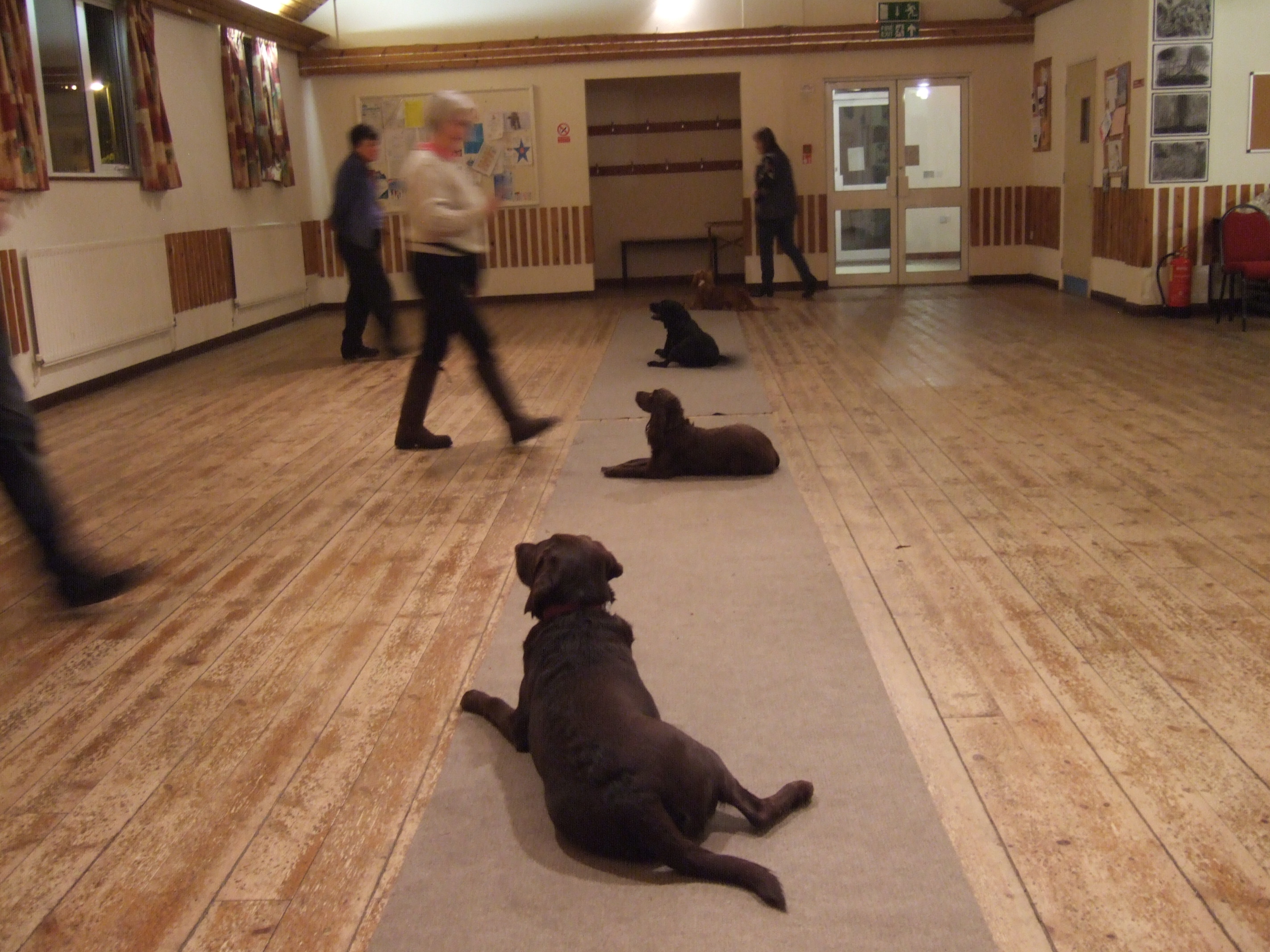 FUN WITH DOGS
Pet dogs need mental stimulation as well as exercise even if they do not do competitions. As well as the Pet Obedience training, we include different activities in the classes including scentwork, and agility games and obstacle courses to improve training and control, build confidence and provide a starting point for young dogs who often then go on to local Agility clubs or other dog sports. These are fun social classes so Dogs must have basic obedience and be friendly to other dogs and people.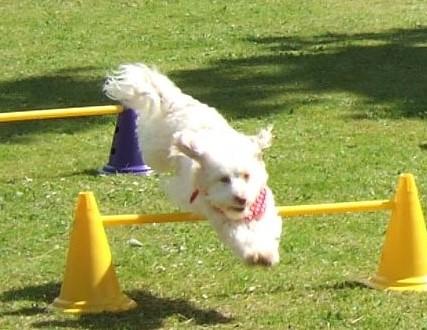 IMPROVERS CLASSES
THURSDAY EVENINGS AT HOLBROOK VILLAGE HALL, IP9 2PZ FROM 6.30pm

This is for everyone who wants to carry on training, socialising and improving their dogs after they have done the basic pet obedience course. You just pay weekly or monthly for classes. However to make progress, regular attendance is recommended. We do fun practical obedience, indoor pet agility, and work towards Bronze, Silver and Gold KC Good Citizens Awards.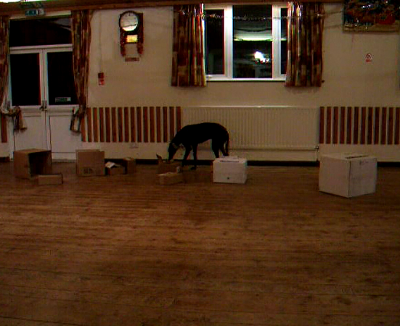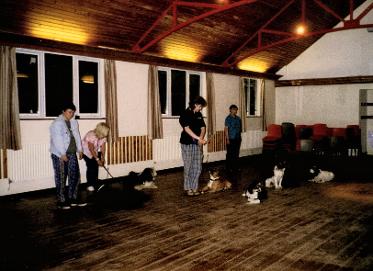 Here is one of the dogs playing games over jumps at Holbrook.
Give your dog a social life!!!
Come and find us at Holbrook Village Hall, Suffolk, IP9 2PZ