PUPPY SOCIALISATION AND DOG TRAINING CLASSES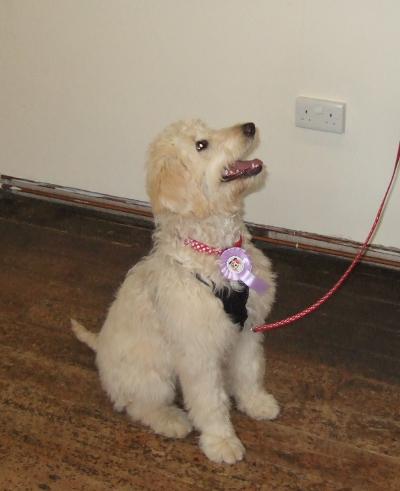 8 WEEK PET DOG OBEDIENCE COURSE
This course provides basic pet obedience for older adolescent pups and adult dogs. It builds on early training and maintains socialisation skills as they grow up. We use scientifically proven reward based methods as recommended by Vets and Behaviourists, and you are sent handouts and other info to help you practise at home. At the end of this course you will get a FPDT Certificate and are then eligible to join the Improvers Classes to carry on training towards the higher KC Good Citizens awards

You can email fpdtdogs@gmail.com to obtain further info and download booking forms and info here.
NEW DATES!
If your dog has fear or aggression issues group classes will not be suitable as your dog will be too frightened.

GIVE YOUR NEW PUPPY A GREAT START AT OUR EARLY DAYS PUPPY FOUNDATION COURSE
This is an eight session programme for younger puppies (12-20 weeks when they start) to socialise with other puppies and people in a safe environment, as well as starting some gentle training such as loose lead walking, recall, greeting nicely and being handled. We include the Kennel Club Good Citizen Dog Scheme
"Puppy Foundation Award"
in this course.